And They're Off!
Welcome to a website dedicated to our experiments with different gambling strategies.
A warm welcome to Martin and Steve's gambling strategies website.
Rollback two years and gambling was the last thing on my mind, in fact, the most gambling that I had ever done was an occasional flutter or sweepstake in the Grand National at Aintree in the UK. Which as you are no doubt aware is one of if not the biggest racing events of the year.
But then one day everything changed. A friend of mine invited me for a corporate day at Doncaster racecourse, all fully paid for with drinks included. So, of course, I said: "Yes, I'd love to go."
Chance Meeting
However, at the time I knew absolutely nothing about horse racing. As an avid squash player, I decided to ask around in my local clubs bar to see if anyone knew any more than me and could give me some tips or pointers for the following days racing.
A friend said: "You want to get yourself downstairs…, Liam who's currently in the changing room is a semi-professional gambler!"
So I went downstairs and introduced myself to Liam, who kindly said that he'd give me some tips for Doncaster, however, he said he wouldn't be able to give me tips until a few minutes before each race. 
I said: "Fine, please will you text them to me when you do have them." He said, "Sure."
Off To Doncaster
So the next day I got suited and booted and my friend, his business acquaintances and I headed on the train to Doncaster racecourse.
I'd been to other racecourses before including York and Pontefract both of which are in Yorkshire in the UK. Previous visits to racecourses I had either adopted the "I like that name" strategy or the "Let's go with that one as the jockey is wearing a bright red shirt and he will be easy to spot."
Neither of the above strategies works, at least not for me. I would always come home out of pocket!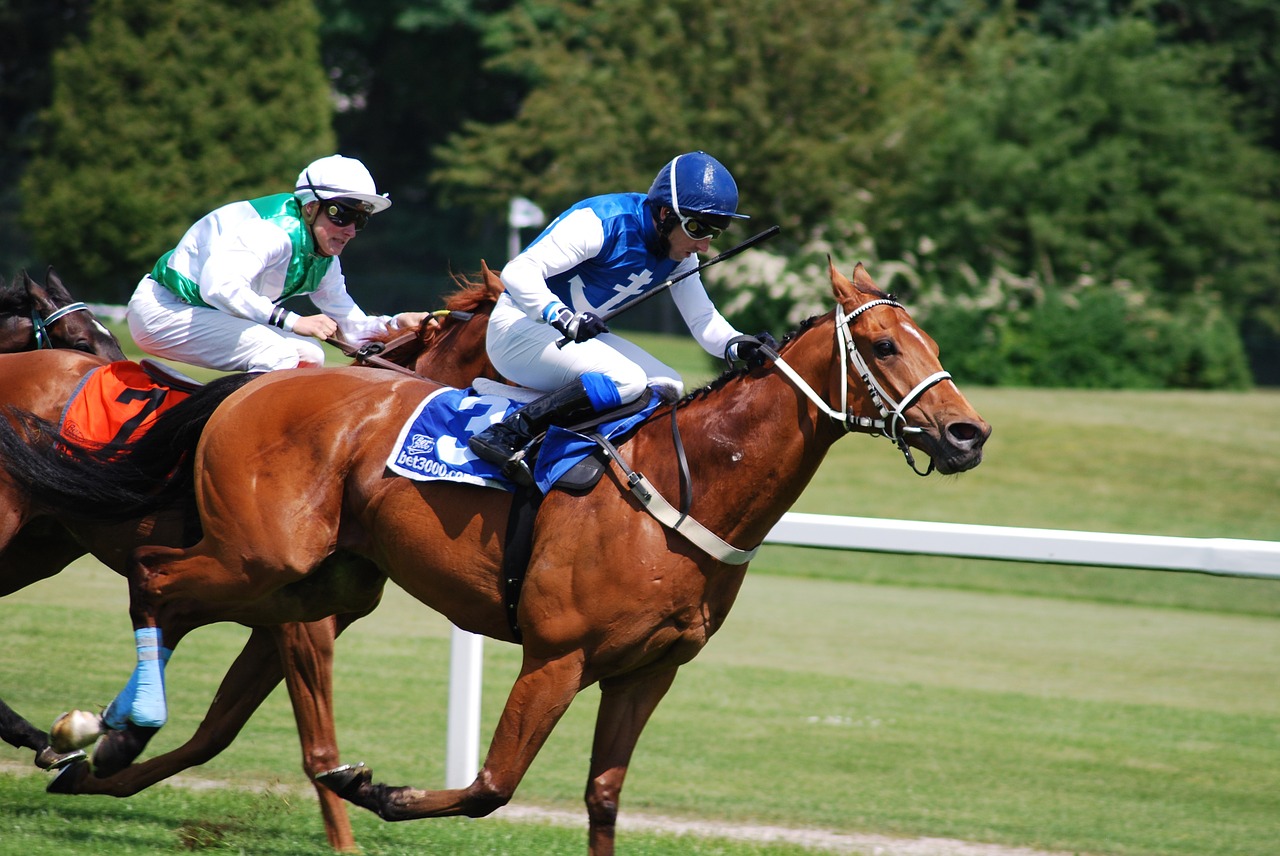 First Race
Anyway, moving on. It was five or so minutes before the first race was about to start and the text message came through. Put a tenner each way on Stay Classy. I did as I was told, went to watch the race and it came in first.
New for me, winning at the races. I'd never won anything before.
Later through the day, Liam texted me a few more tips. I had a few more wins and a couple of losses but overall I came away about £300 up. I was one happy racegoer.
Got Me Thinking
So, after my successful day of gambling, it got me thinking as to whether it was just luck or whether Liam spends all day studying horse form, etc. Was it something that I could do myself?
Squash Followed By A Meeting In The Bar
So I decided to arrange a game of squash with Liam and have a few drinks in the bar with him afterward to pick his brains. I asked him how he decides on what horses to back. It surprised me to learn that he doesn't spend all day analyzing form and determining which horse will run best under the particular conditions of the day.
No, his gambling strategy was much more simple. He simply watches what the market is doing (where the money is going) on the gambling exchange website called Betfair.
Gambling Exchange
I'd heard of gambling websites before, but I'd never heard of an exchange. What is a gambling-exchange I asked? Liam showed me the app on his phone and explained that on Betfair you can act like a bookie and lay the bet if you want. Laying a bet basically means that you are willing to pay out at whatever odds you state if the horse wins and someone else is willing to accept your bet.
I liked the idea of that as I've always been far better at picking horses to lose than to win!
And So It Began
So after my chat in the bar with Liam, I decided to learn everything I could about gambling-exchanges and try and answer the question "Is there really a way to beat the bookies or at least to predominantly win on the gambling-exchanges. 
Early on in the process of working out ways to win at gambling I got my close friend Steve involved. Steve's a bit of a whiz with computer programming and mathematical algorithms and would, therefore, be able to help me with the various strategies. 
Focus
When I started down the path of trying to learn more about gambling and gambling strategies I decided to focus only on football. While I was never the greatest footballer as a child or young adult I've always loved watching the game. So, I decided to start with football seen as it most closely matched an interest of mine.
Later, however, I soon realised that there's a lot of money when it comes to gambling being placed on horse races. So much money that it would be foolish to ignore. For that reason, and seen as it was horses that got me started in the first place I also started delving into the interesting world of horse race gambling.
Free Bets
One of the first and most obvious gambling strategies to start with is to take advantage of the multitude of free bet offers that are available. There are literally hundreds of online gambling companies out there and many of them try and entice you to sign up with a free bet offer.
But did you know there are ways to always make money from a free bet offer? It's often simply a matter of placing the free bet with the bookie and then laying that same bet off with an exchange. This process is referred to as matched betting and there are sites out there that can help you with the process. One such site is ProfitRush, and if I remember correctly it includes videos and tutorials to help you with the matching process. I believe also that it's currently a free service, whether that will change or not in the future I don't know. Another one is Profit Accumulator, although I think you have to subscribe to get the best information from this site.
There are even free bet calculator tools out there that help you make sure you put exactly the right amount of money on your lay bet to ensure you have a profitable return.
Football
There's a massive global market for football betting. To win at football gambling it's often best to take an analytical, data-driven view of the market.
As football betting is big business, there are even companies that provide analytical football data for you. For example, BetItRight who claim to be "Your go-to source for analytical sports betting content." 
The idea being is that you either use your own data or data provided by a company such as the one above to take advantage of any weaknesses in the odds that are available on exchanges or that bookies are offering.
Go to football gambling strategies for more details on some of the early strategies we tried in terms of trying to win at the football market.
Ultimately, after many failed strategies we too ended up going down the value bet route. As Steve and I are both software developers in our everyday jobs we both decided to develop an artificial intelligence routine to work out the value bets for us. This turned out to be one of our most successful strategies so far.
If you would like to subscribe to our artificial intelligence value bet email then please go to AI Football Value Bets to get more details. As this is a new service we plan on giving the first one hundred subscribers this for only £3 per month.
Disclaimer
Any of the gambling strategies that I list, document or attempt on this site are not guaranteed to win. Gambling, even with a proven strategy (if there is such a thing!) is a very risky business. It's very easy to lose a lot of money quickly. So, even if you attempt some of the strategies that we discuss, only ever gamble what you can comfortably afford to lose.
These days its more important than ever before to ensure you have control over your gambling. Why you may ask? Well because with the advent of gambling applications on smartphones it's simply too easy to gamble nowadays. 
You can bet on almost any sport in any part of the world. And without a lot of research, it's unlikely that you will have the appropriate information to make an informed decision. Hardly a gambling strategy, just a sure way to lose money quickly.
At some point in the make-up of this website I also plan to discuss a little about problem gambling and in-particular what options are available to you if you have a gambling addiction and need to seek out help.